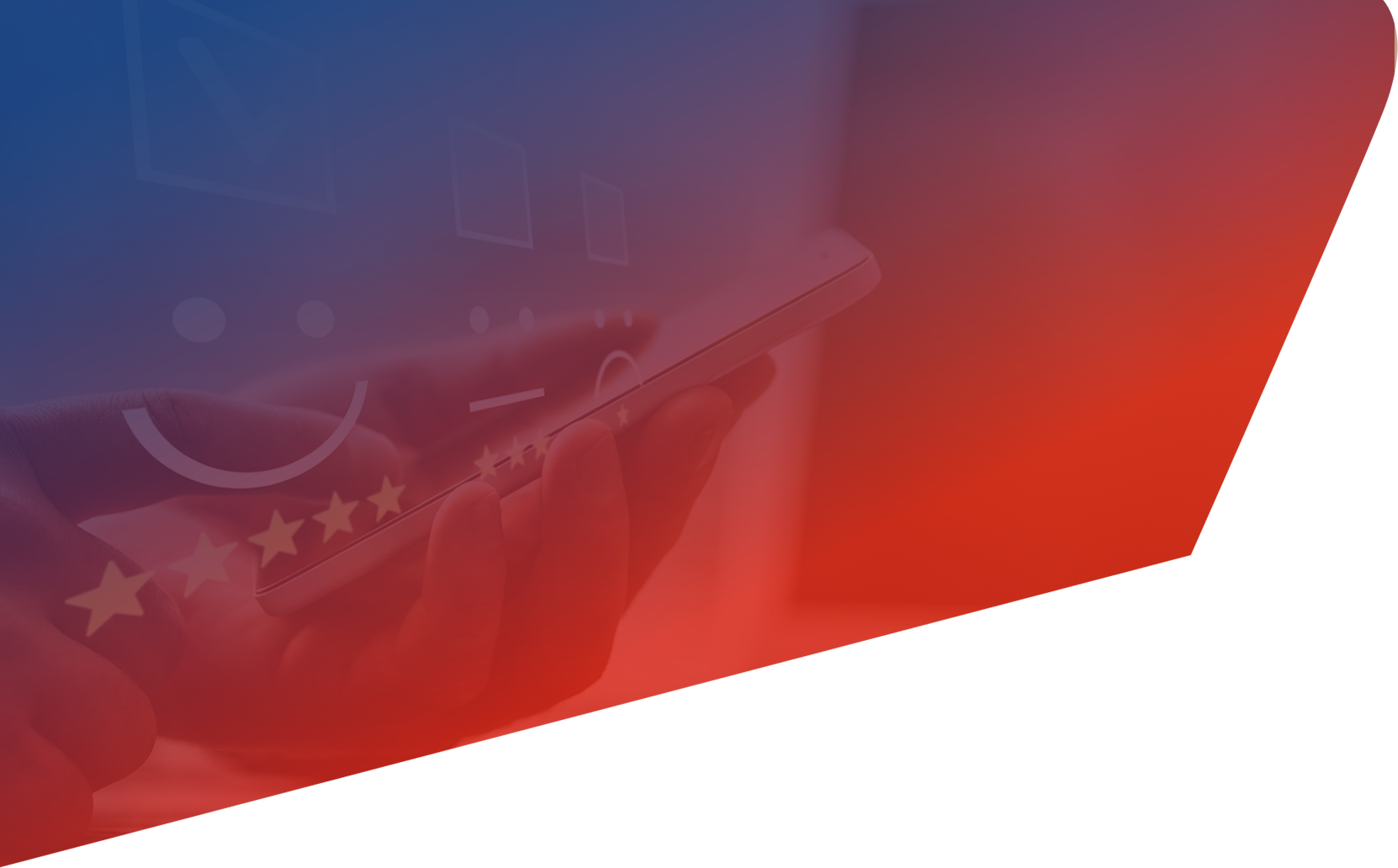 Broker TCF
The Broker TCF (Treating Customers Fairly) Program enables brokers, managers and owners of a brokerage to measure the level of service and satisfaction experienced by the policyholder.
During the process, certain TCF and FAIS (Financial Advisory and Intermediary Services) regulation questions may be asked and confirmed for record keeping purposes to assist with compliance requirements.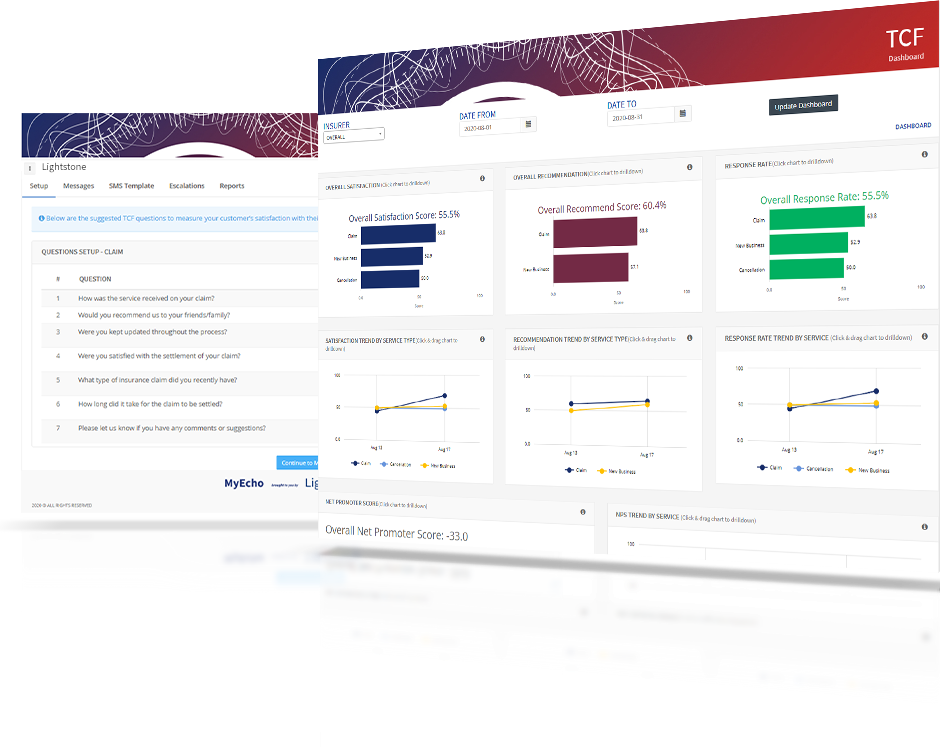 Understand your business
By rolling up customer feedback after key customer interactions you are able to measure and understand performance of teams, brokers and other operational categories.

Increase long-term loyalty
Capturing customer feedback at various touch points and channels help isolate individual customer issues, which will lead to resolution and creation of loyalty.

Compliance
Regulation is starting to mandate 'Treating the Customer Fairly' and with this increased focus on the customer it is becoming more prevalent to show and measure your brand's customer focus.

Question Flexibility
Although most questions are kept standard to allow for benchmarking, you have the ability to disable questions that are not relevant to your business. You can also add two custom questions of your own to each survey.

Email Escalations (Alerts)
If a customer leaves negative feedback, you'll receive an email notification within a few minutes. This means you can quickly respond to the unhappy customer to solve their issue.

Integrated insurance management systems
The system is already integrated with the following Insurance Management Systems: Cardinal and MMX Systems. This means that we are able to trigger automated surveys at different broker-customer touch points.

Online Dashboard
Get feedback that is useful, frequent and in real-time which allows for immediate action on valuable insights.

Trends & Benchmarking
Track performance over time to identify changes in customer satisfaction. Benchmark results against the market and across insurers and operational categories.

Interaction
Interaction with customer takes place / concludes.

SMS sent
SMS is sent directly to the customer containing a link to provide feedback relating to their experience.

Online survey
Customer completes an online survey providing feedback (positive or negative) relating to their unique experience.

Real-time reporting
Customer feedback made available online allowing your business to address any concerns as soon as possible.
Pricing
| Number of Interactions | Price (VAT Incl) |
| --- | --- |
| 0 - 1000 | R995 |
| 1001 - 1500 | R1 500,00 |
| 1501 - 3000 | R2 200,00 |
| 3001 - 4000 | R2 900,00 |
| 4001 - 5000 | R3 600,00 |
| 5001 - 6000 | R4 300,00 |
| 6001 - 7000 | R5 000,00 |
| 7001 - 8000 | R5 700,00 |
| 8001 - 9000 | R6 400,00 |
| 9001 - 10 000 | R7 100,00 |
| 10 001 + | P.O.A |
Getting Started
Sign up to MyEcho Empower. Click here to get started.
Make Payment
Register for the Broker TCF Program
Complete the registration form
Configure your surveys