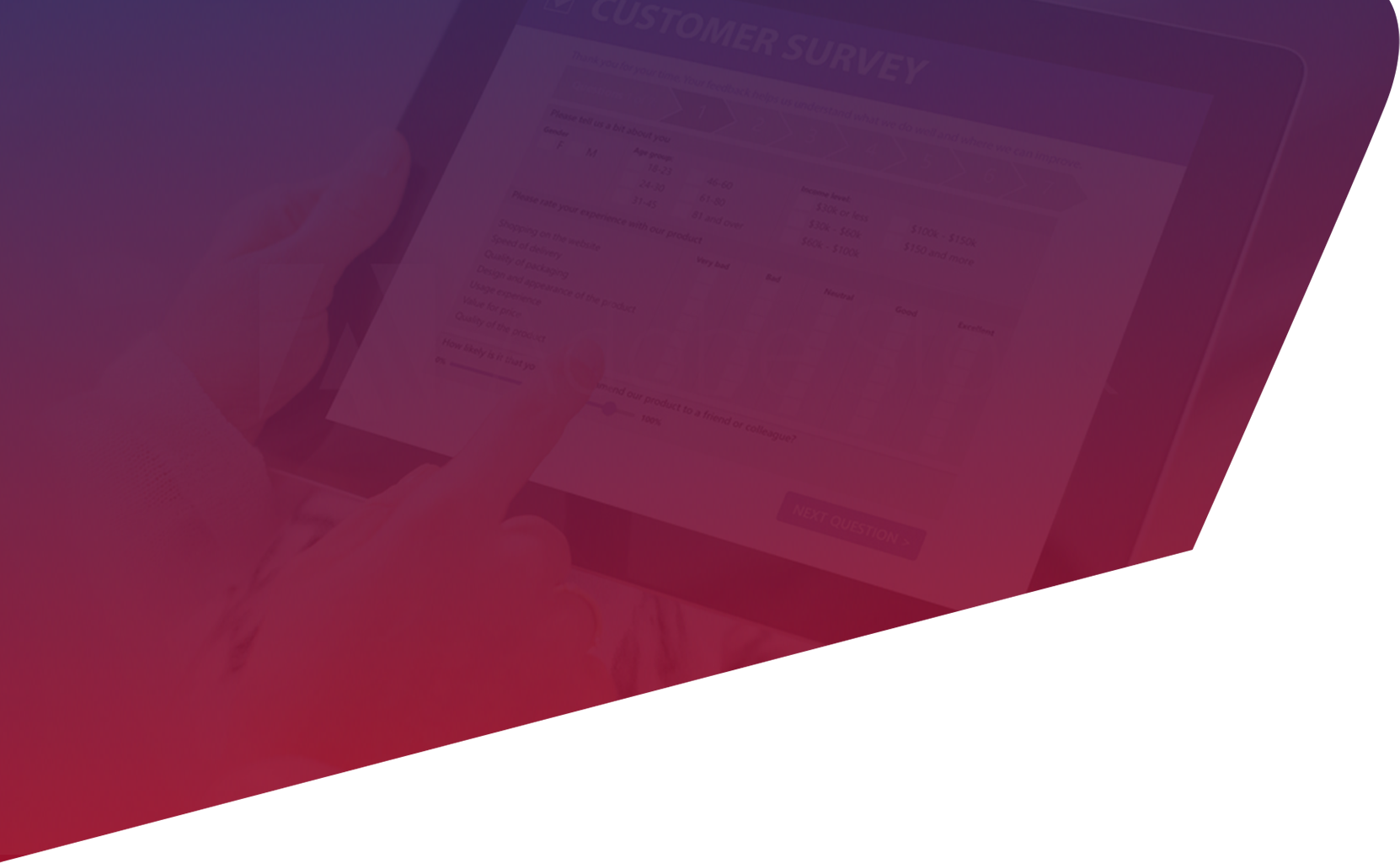 Powerful, easy-to-use survey software for the collection of customer, employee and partner feedback and other online surveys and forms.
From simple once-off surveys to tailored experience management solutions – MyEcho scales with your goals & objectives.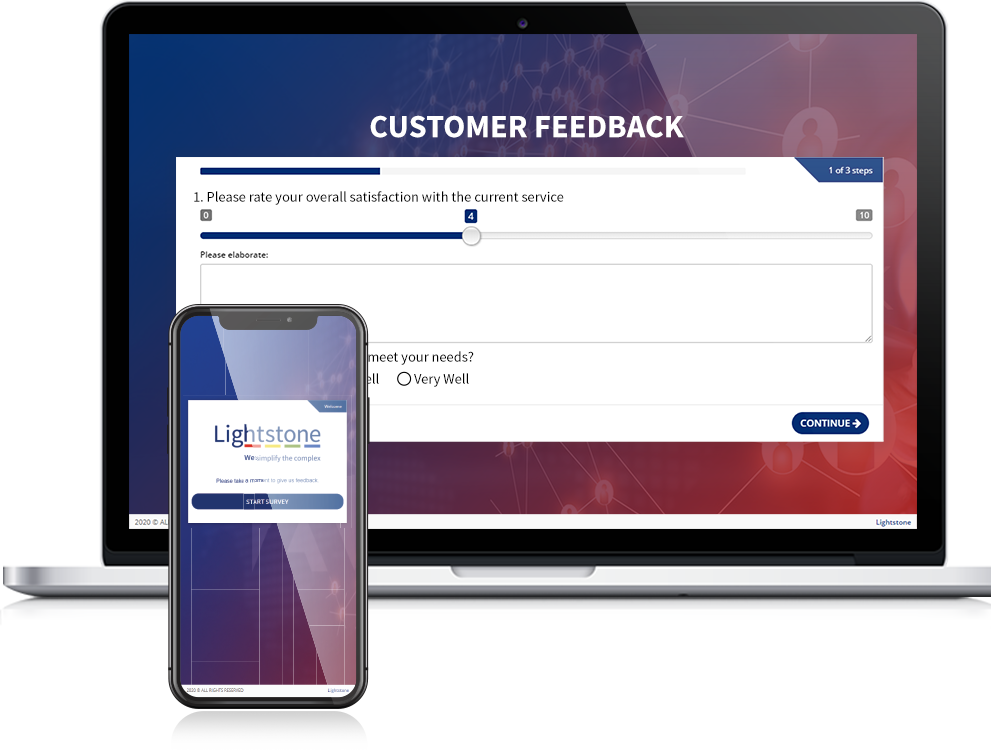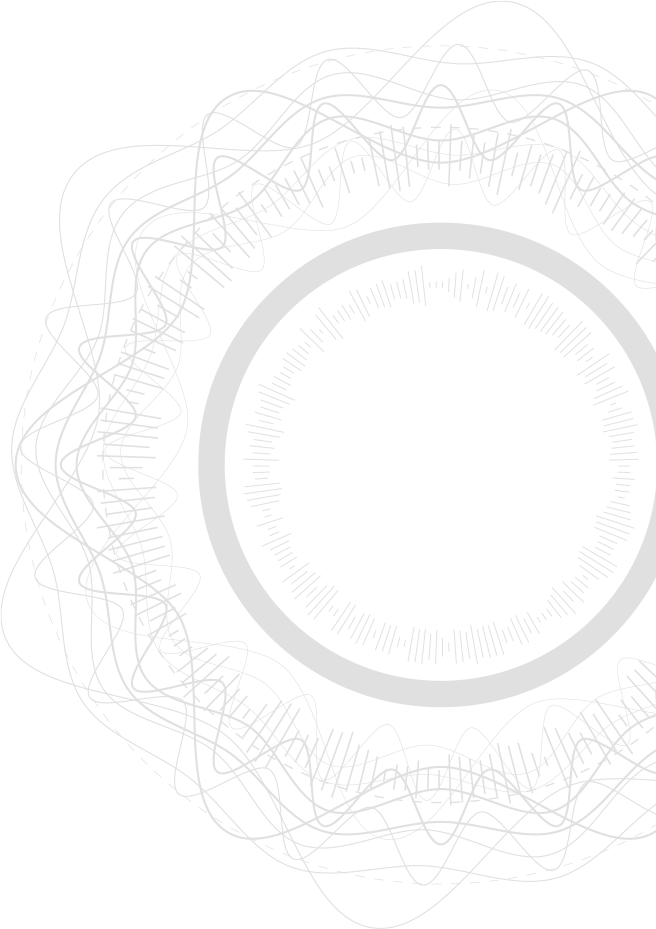 Here's How My Echo Does It

Built-in email
Each respondent receives an email containing a unique link to an online survey. Customise the email message, subject line and add your own logo.

SMS Surveys
Each respondent receives an SMS containing a unique link to an online survey. Customise the message to your liking.

Web survey
A short survey link that can be opened and completed unlimited times. This link can either be copied and sent via your own email client, published on your website, a blog or anywhere else.

Social Share
Share a weblink to popular social media channels such as Facebook, Twitter and WhatsApp.

QR Code
QR code works the same as the web survey. Print the barcode on pamphlets, posters and more. Your respondents can access the survey by scanning the QR code with their mobile phones.

Scheduling & Automation
Schedule your survey to go out on a specific day and time or automate it to send periodically.

Reminders
Send reminders to those who have not completed the survey.

Survey Templates
Explore from a range of industry-specific survey templates. These fully customisable templates let you instantly create and share surveys in a blink.

Custom Branding
Use one of our survey themes or create your own. Design everything – background, logo, buttons and colour scheme.

Anonymity
Depending on your package, you can set your survey to receive anonymous responses. Anonymity means better quality feedback and higher response rates.

Routing (Logic)
Build smart surveys by asking only what's relevant. Choose to hide questions, pages or answer options based on previously answered questions.

Personalisation
Automatically insert custom information into your survey by using survey tags. For example, you can use a tag to automatically insert a customer's name and product name into a question to personalise it.

Real-time Results
Access your data immediately with real-time results.

Dashboard
Visualise your responses through easy to understand graphs and charts.

Data Export
Export responses to Excel, so you can analyse and format results to meet your needs.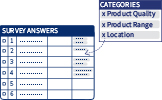 Answer Categorisation
Categorise open-ended responses and turn qualitative data into quantifiable responses for a more focused evaluation.

Email Escalations (Alerts)
Get an instant notification to your inbox when someone clicks the submit button on your surveys. Or receive trigger emails when a respondent answers in a certain way.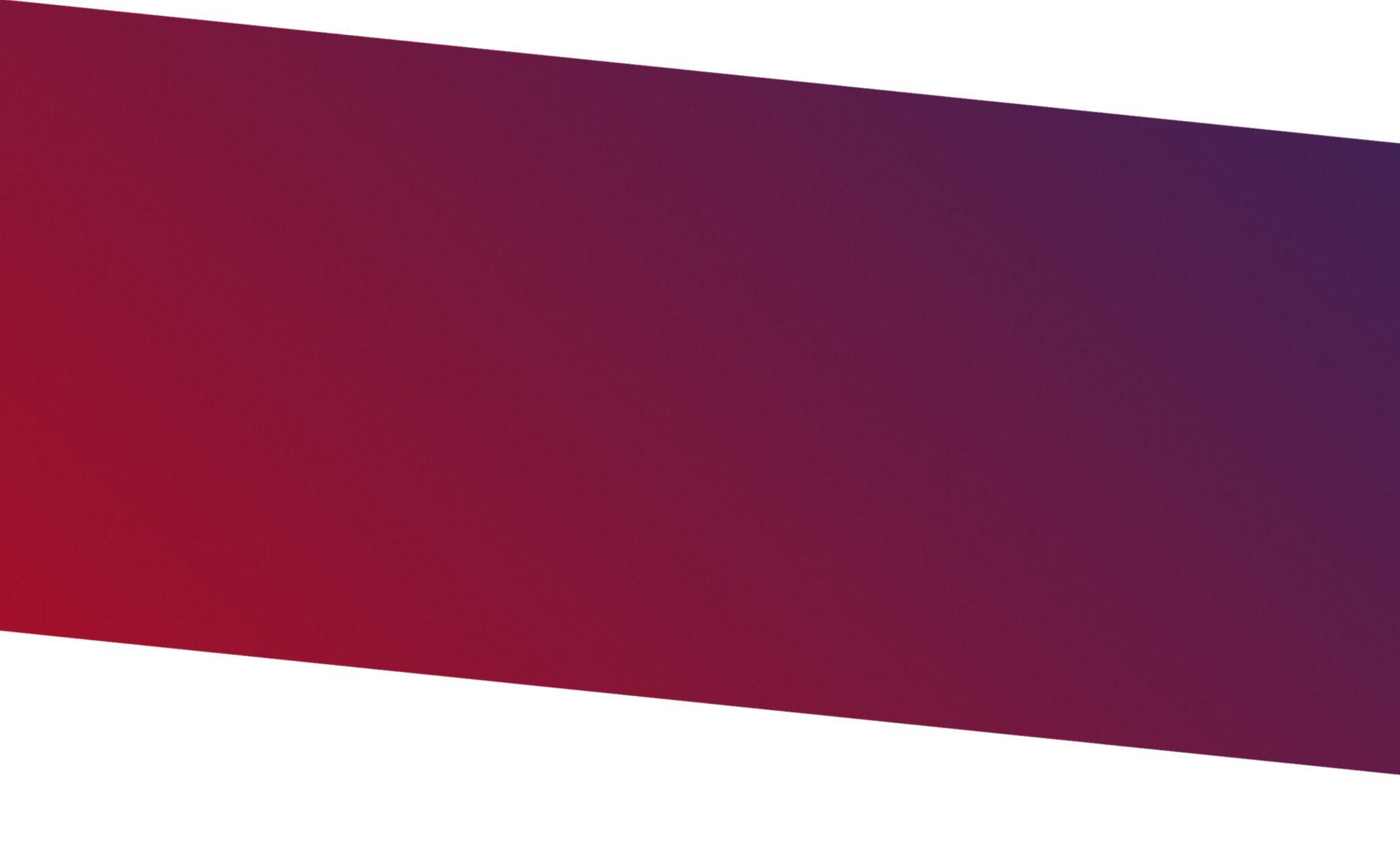 Simplifying the complex is what we stand for.
MyEcho gives you the tools and control you need to power decision-making, optimise workflows and comply with regulations. In just a few clicks, create engaging surveys with actionable results.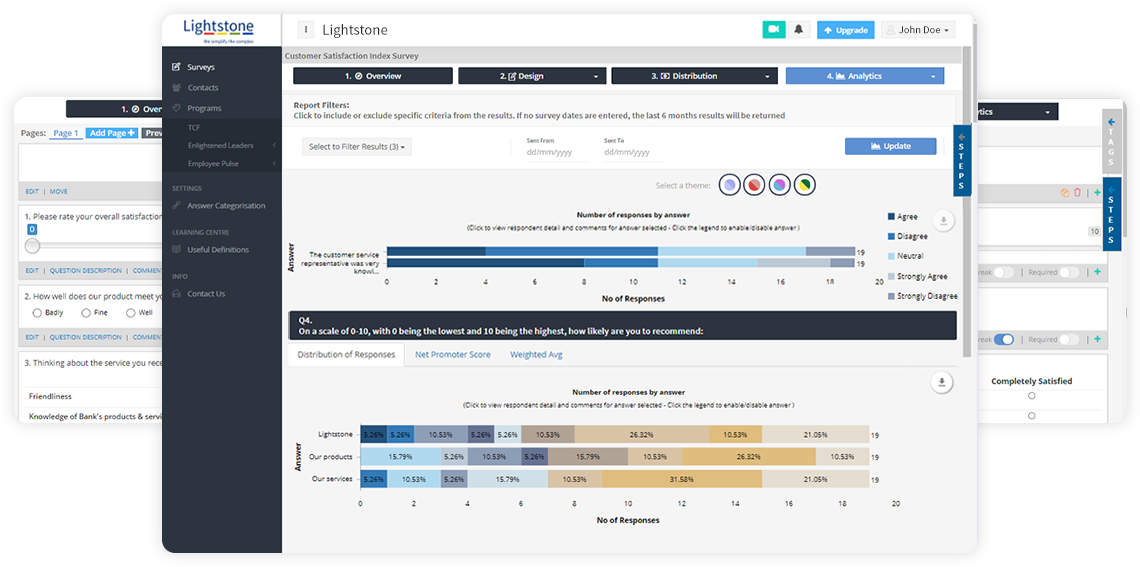 About Us
Developed by Lightstone, MyEcho is a do-it-yourself online survey tool that allows individuals and organisations to create their own surveys/forms, collect data from respondents, and analyse results in real-time.
MyEcho was built to support Lightstone's business operations whilst also adapting to the trends in do-it-yourself research in the marketplace.
MyEcho is not only supported by a Microsoft Gold Certified development team but also experienced data analysts and market researchers, enabling us to build custom solutions for any type of client.
Established in 2005, Lightstone is the leader in providing information, valuations, market intelligence and a choice of solutions that enable better business decisions.
With a team of 300 skilled experts, Lightstone innovates to simplify business processes and bring clients rich property and automotive data and expert insights.
Business is complex. Making informed decisions shouldn't be. That's why at Lightstone we simplify the complex.
Explore
R0
free forever
Basic features
1000 Email surveys per day
Web surveys
100 responses per survey
Engage-Trial
2weeks
trial period
All Explore features +
Limited SMS's
20 000 Email surveys per day
Web and SMS surveys
Engage
R395
per month
All Explore features +
20 000 Email surveys per day
Web and SMS surveys
1000 responses per month
Data Extract
Empower
FromR995
per month
All Engage features +
Unlimited responses
Phone Support
Custom programs available
Solutions, Built to Scale
Reduce the costs associated with tailored solutions by joining one of our programs designed for audiences that share similar objectives. It consists of a specific workflow, standard survey and custom reporting.
Dealer PreCSI
A specific workflow designed to help dealerships contact all clients and follow up on negative issues immediately. This occurs before the 'official' CSI measurement.
Enlightened Leaders
A leadership program that helps leaders find out what matters most to the people they interact with (direct reports, peers, direct boss or other superiors) versus how they measure up to it.
Employee Pulse
A program designed to get quick insight into employee morale and satisfaction with quick and frequent surveys that delivers actionable results.
Broker TCF
A customer experience program that allows insurance brokers to have their service levels assessed by clients - in real time.
We are here to help
When you're working on a project, there's nothing better than knowing you're not in it alone. You can connect with our support team through a number of channels. Based on your package, you can engage by email, online chat, phone, or virtual consultations with our experts. If you prefer a self-service approach, you will find video tutorials on the platform. Depending on your needs, we can even build your survey for you or manage your entire project from start to finish (speak to us for more information).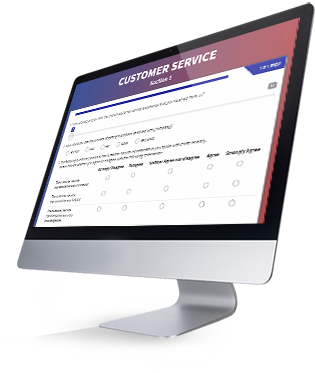 Contact Us

56 Mangold Street, Newton Park, Gqeberha
---
Contact us using the details above, alternatively complete your details below and we will get back to you with more information.
FAQ
Our Services are billed on a subscription basis. This means that you will be billed in advance on a recurring, periodic basis (each period is called a "billing cycle"). Billing cycles are typically monthly. Your Subscription will automatically renew at the end of each billing cycle unless you downgrade through your online account management page, or by contacting our customer support team. You may downgrade your Subscription at any time, in which case your Subscription will continue until the end of that billing cycle before terminating. You may downgrade your Subscription immediately after the Subscription starts if you do not want it to renew.
Definitely! You can sign up for our Free package (Explore) or a 2-week Free Trial of our paid package (Engage).
No, you do not get paid to participate in surveys. MyEcho surveys are controlled and managed by the Survey Creator (the person who sent or deployed the survey).
Survey Templates from Our Templates Library - Explore from a range of industry-specific survey templates. These fully customisable templates let you instantly create and share surveys in a blink.
Email Customer Support - If you have any questions, you can contact us on [email protected] and one of our support representatives will get back to you as soon as possible.
Online Chat – We are online during business hours and ready to assist you. Send us a message by clicking on the 'Talk to Us' button in your account.
Video Tutorials – Make use of our video tutorials which you will find within your account at the top-right corner of your screen.
MyEcho supports the latest web browsers. We use some of the newest Web technologies, which many older browsers do not support. Here are our recommended browsers:
Internet Explorer 10+
FireFox 25+
Chrome 23+
Android 4.4+
No, we do not sell any databases. MyEcho requires you to have your own distribution lists with consent from the recipients to process their personal information.