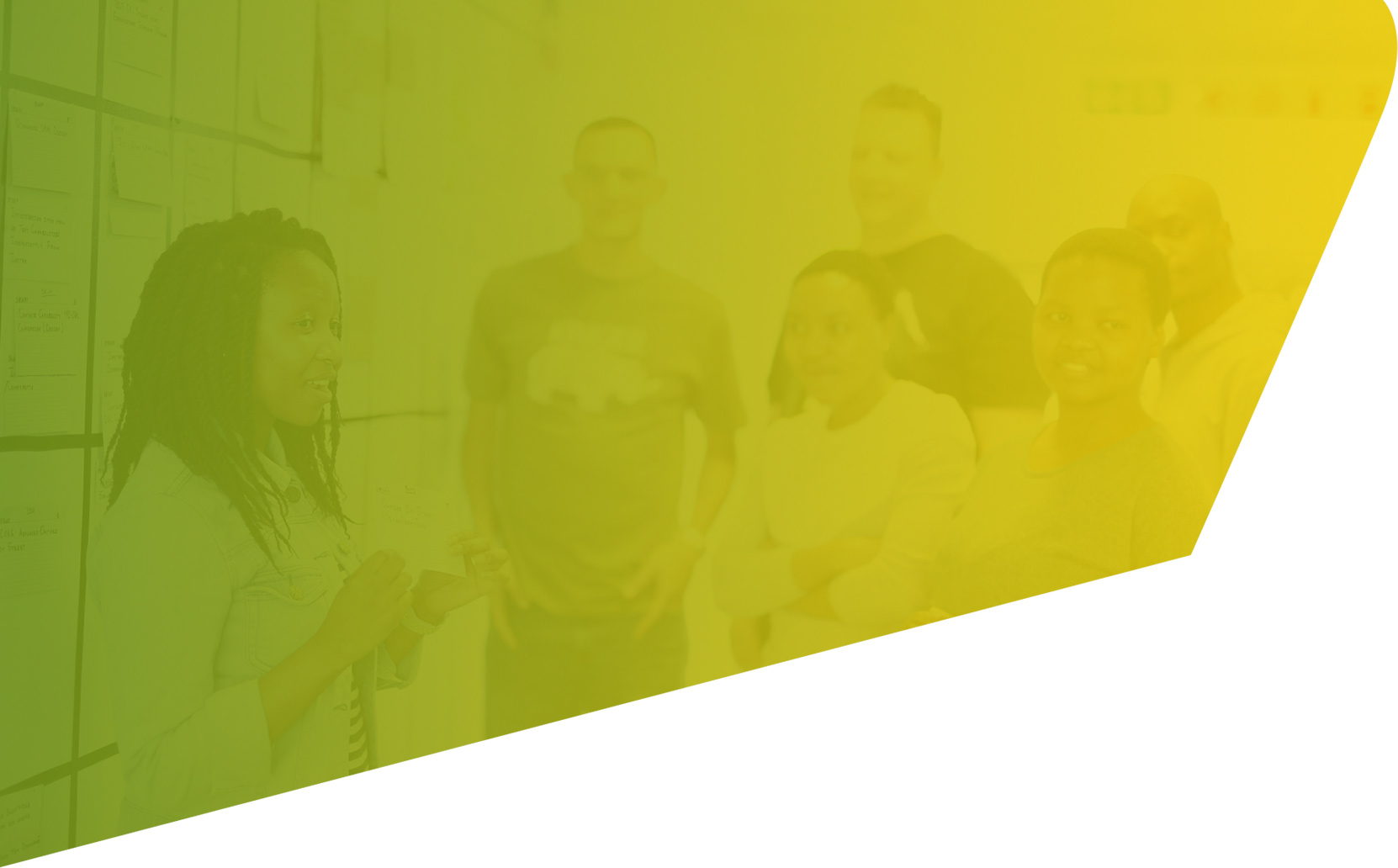 Employee Pulse
A short survey that was designed to provide a snapshot of staff morale and satisfaction.
Maintaining a pulse on employee morale and satisfaction is essential to the success of any business. Short, frequent, and simple, the Employee Pulse survey offers real-time data into how your team really feels. This allows management to be proactive and take corrective action timeously.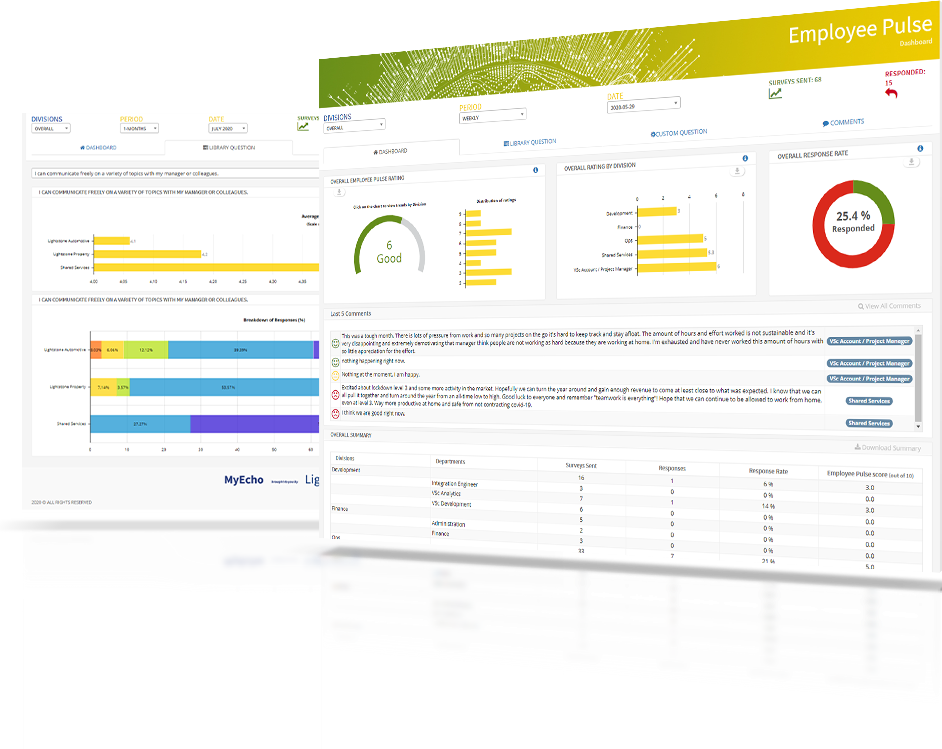 Multi-Channel
Get feedback from your employees using SMS or Email surveys or a combination of the two to obtain the best possible response rate.

Question Flexibility
Have the ability to change the open-ended question to topics relevant to your business or add custom questions of your own.

Scheduling & Automation
In just a few clicks, schedule employee surveys once and for all. Our automated system will trigger regular pulse surveys at the frequency you set.

Online Dashboard
Get feedback that is useful, frequent and in real-time which allows for immediate action on valuable insights.

Trends & Benchmarking
Track performance over time to identify possible changes in employee morale. Benchmark results across various divisions, departments or regions.

An automated survey is sent to employees at a regular interval, asking them to rate their week/month.

Results immediately become available through an online dashboard which you can share with your staff.

Review results and take corrective action timeously.

Anonymous surveys provide a safe space for employees to share their honest feedback.

Pulse surveys provide immediate data that Managers can use to improve specific areas of operations.

The shareable report promotes transparency and makes employees feel like they are part of the process, contributing to a more engaged workforce.

With a commitment to continuous feedback collection, Management can uncover invaluable insights from trends in employee experience over time.

Pulse surveys are a great way to motivate employees to share suggestions and make recommendations for improvements.
Pricing
Please note that you get a monthly SMS credits top-up (in addition to the 200 Empower credits) which is equal to the higher end of your employee bracket size. You are not limited on email distributions.
| Number of Employees | Price (VAT Incl) |
| --- | --- |
| Up to 100 | R995,00 |
| 101 to 200 | R1 500,00 |
| 201 to 300 | R2 100,00 |
| 301 to 400 | R2 600,00 |
| 401 to 500 | R3 000,00 |
| 501 to 600 | R3 500,00 |
| 601 to 700 | R3 800,00 |
| 701 to 800 | R4 100,00 |
| 801 to 900 | R4 500,00 |
| 901 to 1000 | R4 700,00 |
| 1001 to 1500 | R6 700,00 |
| 1501 to 2000 | R8 500,00 |
| 2001 to 2500 | R10 200,00 |
| 2501 to 3000 | R11 800,00 |
| 3001 to 3500 | R13 300,00 |
| 3501 to 4000 | R14 700,00 |
Getting Started
Sign up to MyEcho Empower. Click here to get started.
Make Payment
Register for the Employee Pulse program
Indicate your number of employees
Start sending surveys